WORLD MASTER IBJJF 2019:
What a treat to see Laurence COUSIN win the gold medal in her weight class and the silver medal in the absolute division during the Brazilian Jiu Jitsu World Master IBJJF 2019 which took place in Las Vegas.
Laurence reaches pinnacle at the IBJJF 2019 Worlds.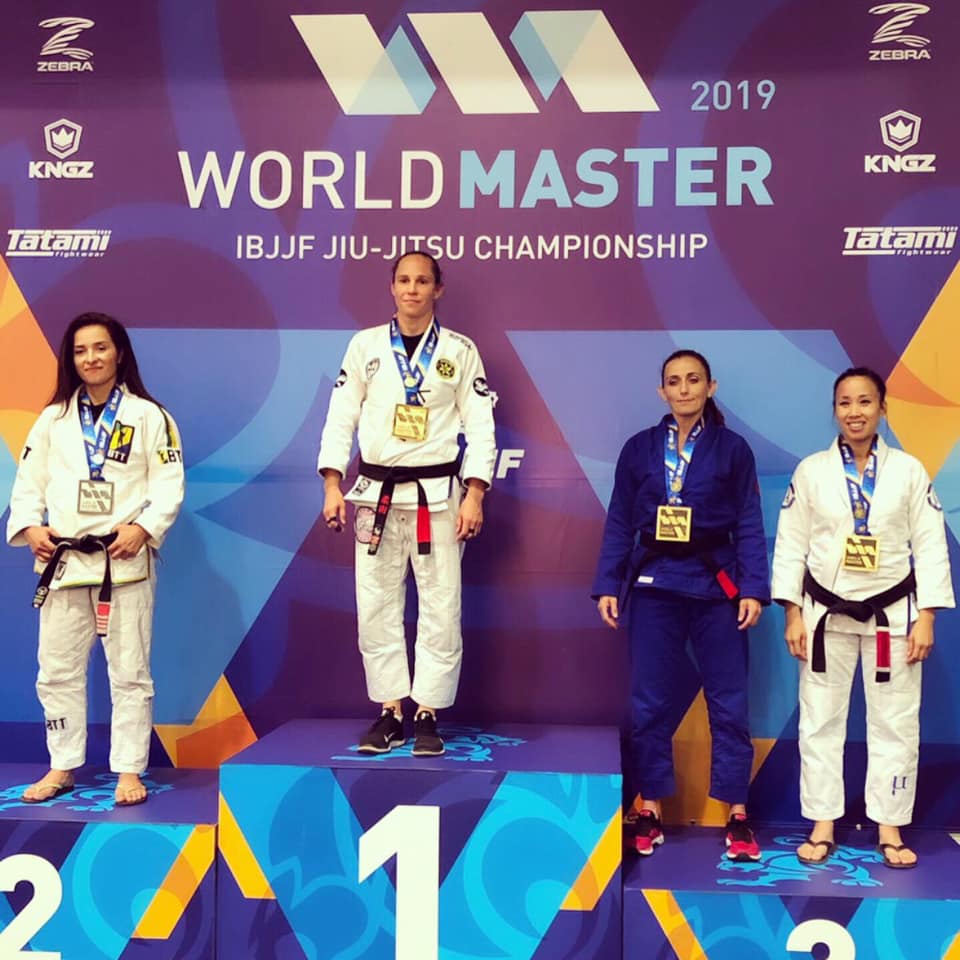 Stunning performance from one of the « Women's BJJ Dirty Dozen ».
If you don't know her yet (which would be quite a surprise), take some time to read her interview by our FRIENDS from CLEAN HUGS when she went on air on CASTAGNE FM, the podcast which talks about fighting and go check her profile on BJJ HEROES.
You can meet Laurence and her husband Erwan at their « ACEMAT » academy.
Congratulations to Laurence for his world title !