BJJ Gi, PRACTISE Black: Its lightness and sobriety will surprise you!
Would you like to buy a BJJ Gi?
the Practise Brazilian Jiu-Jitsu Gi is a good choice. Why is that?
Generally speaking, wearing a BJJ Kimono is not the most pleasant thing to do, especially if it gets wet after intensive training.
Indeed, it should not be forgotten that all cotton materials absorb and retain moisture but also heat, which in the long run can disturb the athlete.
That's why we have reduced the usual weight of the vest (350gsm) to limit the absorption of moisture and thus reduce the unpleasant feeling of having a ton of wet rags on our shoulders.
This light BJJ kimono is ideal to use during your training but also during your competitions especially if you are just at the right weight level.
The BJJ PRACTISE Gi is affordable but without compromising on quality. It will certainly delight all Brazilian Jiu-Jitsu practitioners.
It has been noted that this kimono is of course in conformity with the IBJJF rules and UAEJJF rules.
Available in 3 more colors:
Wanting to make this Brazilian jiu-jitsu GI a standard for our brand, we pushed to have a perfect finish and every detail has been reviewed to make this kimono one of the most pleasant of our range.
BJJ Kimono description:
Pearl weave cotton jacket / Weight 350.

Ripstop cotton pants / Weight 10oz (285 grs)

High quality embroidered logos.

Woven labels.

Cleaning strips on all ends.

No carrying bag supplied with the kimono.
BJJ Kimono size chart:
Buying a BJJ Gi is not one of the easiest things to do, as the sizes defined for Brazilian Jiu-Jitsu kimonos do not correspond to the terms generally used.
We have made this size chart of our BJJ Kimonos sizes available to you so that you can have a first approach.
Men's BJJ Gi size chart: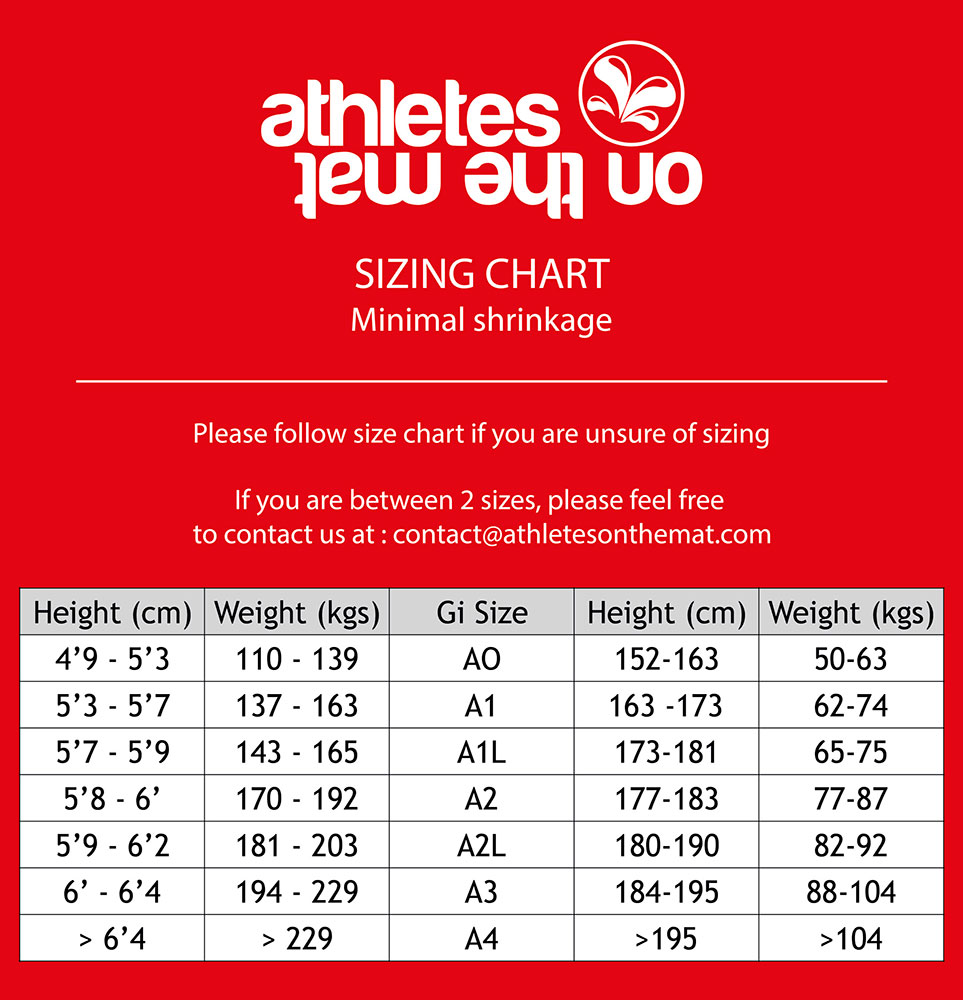 Women's BJJ Gi size chart: